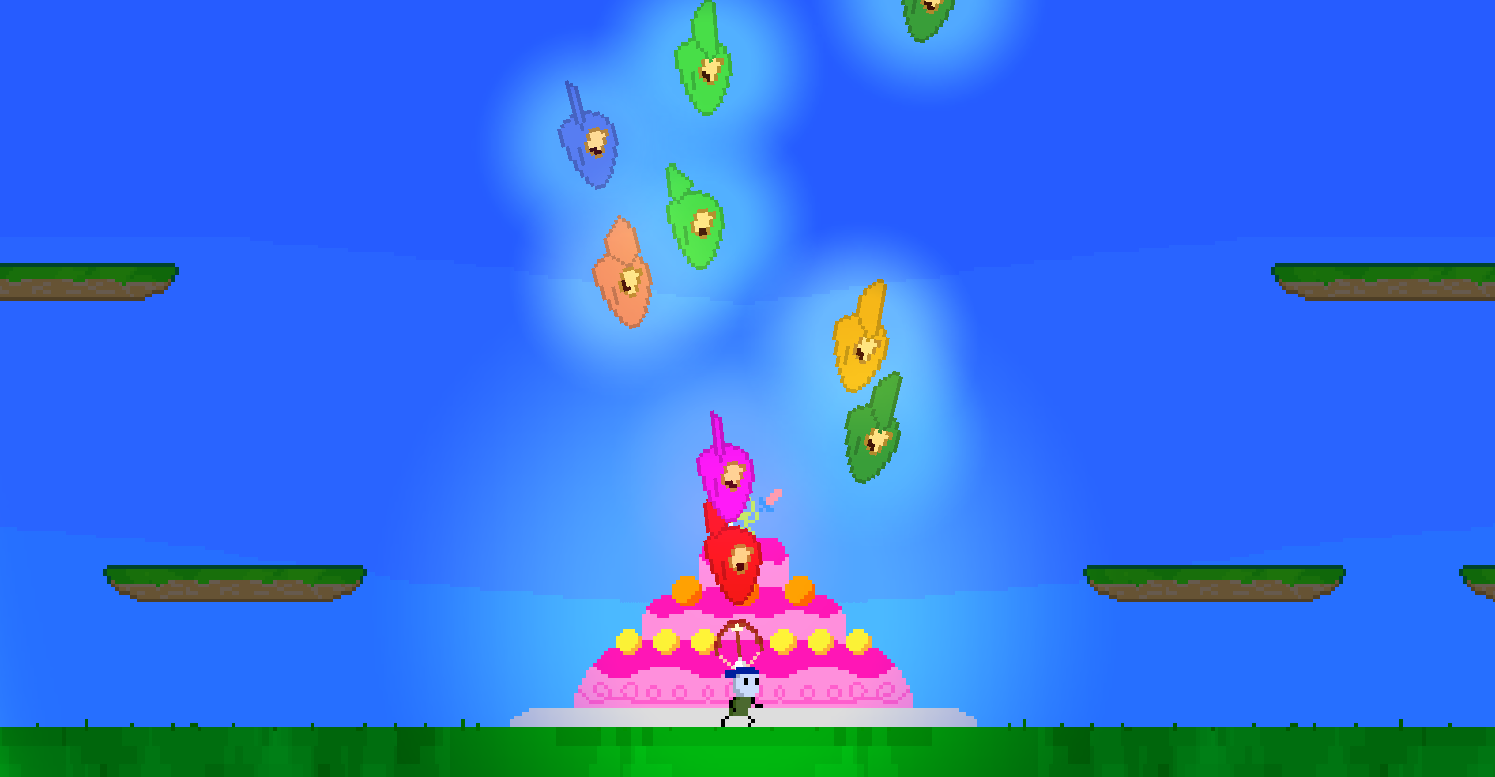 Defend The Cake
There's a cake. There are baddies. Anything else?

In this game you must defend the cake for as long as you can, and collect coins while doing so. You will have to master the ability to fly, if you are to collect every coin and unlock the fancy all-coins-collected features (oooOOooOoo)
This game was made by me in a week for the LibGDX Jam of June 2020, around the theme Tower Defense Without Towers.
Use A and D or Q and D to move, W, Z, or Space to jump, right click to shoot arrows and left click to attack with your sword.


Install instructions
Download and run the jar. If on linux/double clicking doesn't work use the command `java -jar Defend_The_Cake_1.0.jar`

You must have Java 8 or above installed.

Comments
Log in with itch.io to leave a comment.
Cool game. I can't fly though :-(
I believe in you! All it takes is to learn the timing and get a feel for it - Also you gain a lot more speed if you're already rising ;)
Another fine Redsponge game. It plays very well and it looks fantastic. Great gameplay! Very fun way to interpret the theme, well done!
This is really very addictive :D i spent some good time playing it. I love the design. I could maybe only expect a dynamic animation while the character is walking. But your game is amazing nothing to complain about from my side. !
Best wishes :)
Thank you so much for checking it out! I'm glad you enjoyed the game :D
Unfortunately I didn't manage to make dynamic walking animation in time since the legs just didn't want to work :P
Definitely will sort that out if I ever continue developing this game.

Cool game! I failed to fly (for the moment) and I love the graphics.
I learned to fly... then I forgot.... I calculate it will take me until 2021 to master flying xD anyways it was a calming and fun experience, reminded me of my childhood somehow, thanks :3
I'm very glad you enjoyed the game :D
Man had always sought to master flight. I'd say 2021 is a fine estimate.

I DID IT!!!!!!!!!!!!!!!!!!!! D:<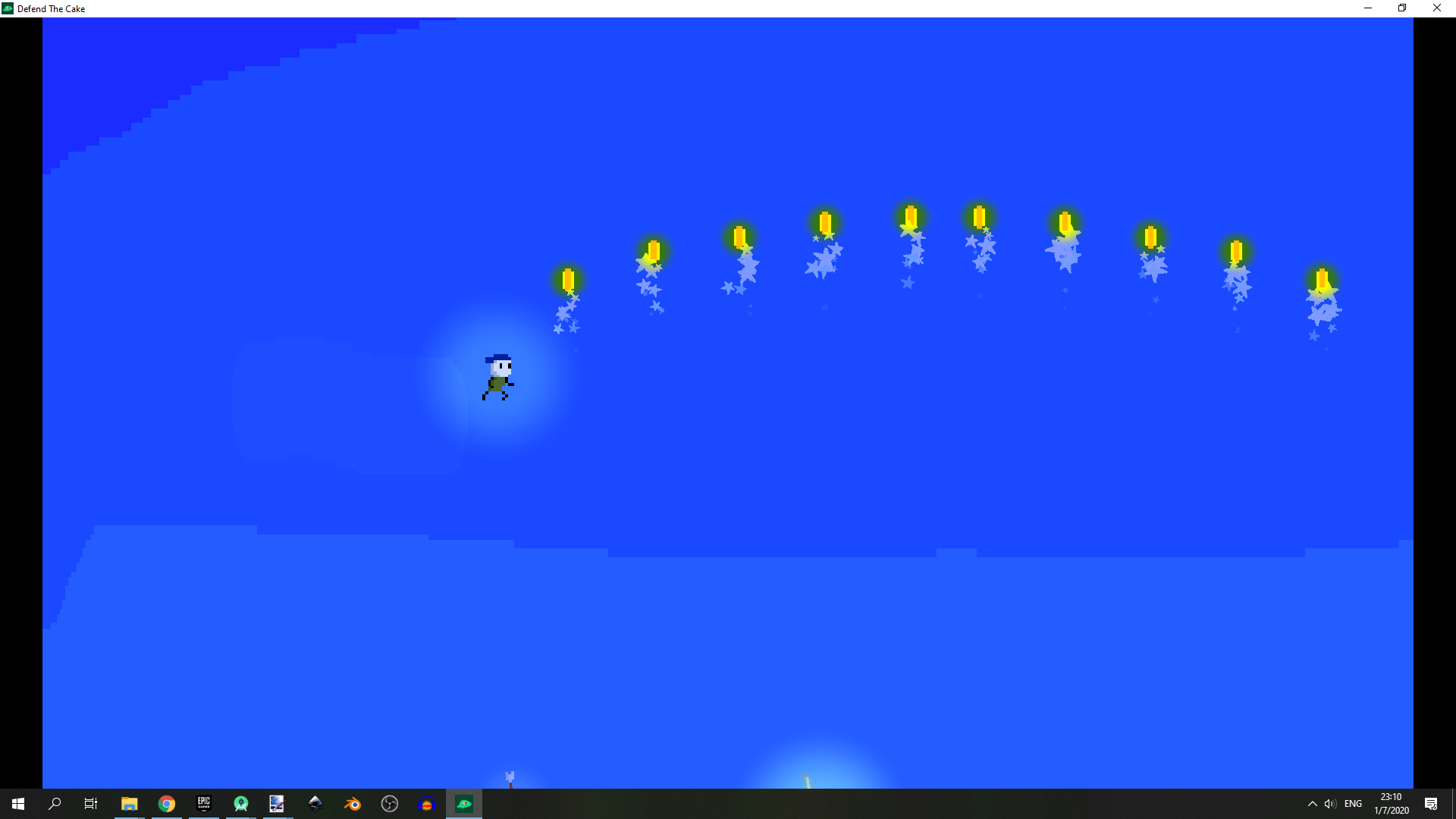 Another great entry. Simple and responsive controls. Fun bow and arrow mechanic. I've maxed out at 16 coins. Can't figure out how to get any higher, though I might be missing something.
Thank you so much for checking the game out! As Groxar said, the key to getting all of the coins is to master flight. Notice that the bow gives you momentum and use that to your advantage ;)